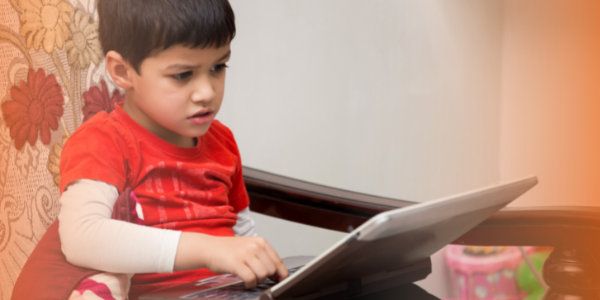 Coding is the language of the future. Gone are the days when coding was considered an advanced skill; rather coding is now an essential skill that every student must acquire. Coding has much more to it than simply being lines of instruction. Coding is a way of thinking which helps us solve complex real-world problems. However, in our current education system coding is not yet fully integrated into the school curriculum.
One of the ways to overcome this is to use the many excellent resources online that teach coding to kids. In this blog, we list out the best resources to learn to code online.
1. Code.org
Code.org is one of the best-known sites that enables young students to code. It is a useful resource to everyone, including pre-readers or even teens preparing for college. To access their website tutorials, you can create a free account for your child and start exploring the lessons. In addition, if you're an educator, you can easily create a teacher account and use it to teach coding to kids. In addition to personal learning, code.org allows you to assign courses to your students and monitor their progress as they go through the tutorials.
2.ScratchJr
ScratchJr was developed by the MIT Media Lab and is focused on teaching coding to kids. Scratch is a block-based visual programming tool using which students can do a vast variety of coding activities. Children can program their own interactive stories and games. In the coding process, children learn problem-solving, project design, and in general, it also boosts their creative thinking skills.
Learners can start projects easily. The interface is divided into three sections: the stage area, block palette, and coding area. These sections give children a live feel of what changes they are making by changing their lines of code. Scratch can be used to create games, animations, text, stories, music, etc.
Though the primary age range for Scratch is 8 to 16, there are dedicated modules for teachers and parents also who want to learn to code.
3. SpriteBox Coding
SpriteBox Coding is a platform-style game that introduces kids to basic coding logic using both block- and text-based syntax. This is available on both iOS and Android platforms.
With this app, children are slowly eased into full-blown computer programming by solving puzzles with icons and text-based commands. Children are exposed to the fundamental building blocks of coding through simple units that expose them to parameterization, loops, procedures, Java syntax, and sequential commands.
Although the app is targeted primarily towards children, SpriteBox is an ideal starting place for all first-time coders looking for a lightweight introduction to programming. This app is popular amongst thousands of teachers worldwide and has an active, 20 million-strong user base.
4. Roblox
What do parents complain about the most? Their children playing games on their mobiles! What if an app can combine gaming with coding tutorials? Roblox does exactly that. Roblox is a multiplayer game that also has a coding environment. Children learn to code while designing their own games, while simultaneously being connected with their friends online. This gamified coding process allows children to earn exclusive badges and avatars as they prove their coding acumen.
Of particular interest is the Hour of Code, which allows students to create their own stories by completing three lessons: Creating Variables, Getting Player Answers, and Telling the Story.
Hour of Code is an initiative by Computer Science Education Week and Code.org to get students to commit to one hour of computer science and programming.
5. Tynker
Tynker is a game-based coding platform that teaches coding to young children by using engaging storytelling projects. Tynker uses picture-based block coding apps, as well as text-based block coding apps. In addition to this, Tynker also has lessons and projects that teach children about robotics, creating Minecraft worlds, as well as training them in programming languages like Python, Javascript, HTML, and CSS. In addition to the excellent resources for coding, Tynker also has weekly summer code jams which carry $10,000 in prizes.
In addition to resources for students, Tynker also offers free teacher accounts that include free coding courses, unlimited student accounts, and free professional development.
In addition to these resources, there are many more gems lurking online that can help in teaching coding to kids. In this article, our aim was to give the online resources that are easiest to start with. Keep working through these resources and in no time, your children will achieve basic programming literacy.
At LEAD Powered Schools we have integrated the coding curriculum in regular school syllabus through our CCS (Coding and Computational Skills) program. The CCS program applies the 'USE, THINK, BUILD' approach combined with an excellent curriculum and accessible technology. With this method, students make practical use of software programs, which helps them think and, finally, build websites, games, apps, and much more.
What makes LEAD's coding program so unique? LEAD coding programs are
Budget-friendly compared to our market competitors
Teachers are empowered and upskilled with LEAD experts
Learning through audios, videos, and exciting projects
Remedial sessions to solve students' difficulties and for conceptual clarity
LEAD is on a mission to transform the educational landscape in India by making excellent learning facilities accessible to 15 million children in India by 2025. Want to know how LEAD can transform the learning experience of your child? Enquire Now