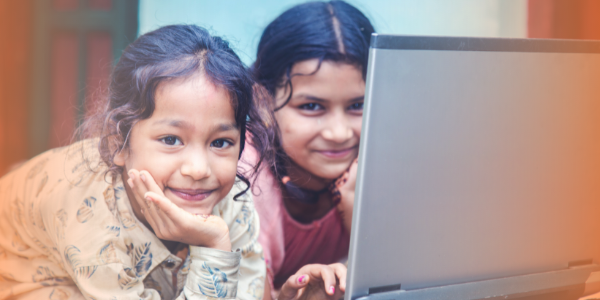 Coding is a highly sought-after skill that probably won't go out of demand anytime soon. And in today's competitive world, it is never too early to start coding. But programming can be quite complicated to learn, even for adults. Acquainting kids with the nitty-gritty of coding requires not just teaching but teaching in an enjoyable manner.

And what better way to teach coding to kids than through games? Over the years, several developers have created coding for kids app. Each app has a slightly different teaching method but is fun and interesting for children. We have chosen some of the best coding apps that keep kids engaged while learning by going through many variants.


1. Lightbot- Code Hour
At first glance, Lightbot looks like any other game involving a robot and lights. But the app is cleverly designed to include coding in the form of puzzles. The game's goal is simple–kids need to guide a robot to light up some blocks. But the complexity of each level makes the game challenging yet fun.

The levels start with a set of instructions that brief the players on how to use each command. The commands are modified versions of basic coding components such as sequences, loops, and conditionals. If the code is right, the robot reaches the desired block. But in the case of the wrong code, the game still follows the commands to practically demonstrate the consequences of errors.

Though the game is recommended for anyone above four years old, younger kids may find it a little too challenging.

Lightbot-Code Hour is available on both Android and iOS with 20 free levels. The full version with 50 levels costs INR 160. Another version for younger kids, Lightbot JR, is also available for the same price.


2. Daisy the Dinosaur
Daisy the Dinosaur is an app suitable for kids as young as five. As the name suggests, the game includes a cute dinosaur that can be programmed. Players use drag and drop commands such as turn, grow, and shrink to control Daisy's movements.

Though the app doesn't specify coding terminologies, it still teaches the basics, such as loops and conditionals. There is no end goal for the game, so kids can unleash their creativity and program the Dinosaur any way they like. Due to the engaging yet educative interface of the app, it can be used as one of the school coding games.

Animations such as jumping and dancing keep the kids engaged while they learn coding in the form of games. If they like to move on to a complex version, the game offers a set of challenges to code Daisy.

Daisy the Dinosaur is available for free and can be played on an iPad. While the game is designed for children, they might require some assistance, especially if their comprehension is poor.


3. Tynker
Used in over 100,000 schools around the world, Tynker is a full-fledged programming app that has something for everyone–from novice to expert. The app starts with the fundamentals of coding, such as loops and sequences, and then eases into real-world programming languages as kids spend more time on the app.

Tynker is divided into several modules of increasing difficulty. The first few levels use a drag and drop interface, something that 4-year olds easily understand. As the app progresses, users learn how to design their own games using Python, Javascript, and other text-based programming languages. This is well-suited for older children above the age of 13.

This coding for kids app is available for free on both iOS and Android. In-app purchases range from $1.99 to $95.99 and open up a range of educational features.


4. Codespark Academy
Codespark Academy turns coding into a fun, interactive activity that engages kids for hours. Through Codespark Academy, children not only learn programming but also develop logical thinking and problem-solving skills.

Adorable characters called Foos take players on an adventure while teaching coding concepts. Using sequencing and loops, players can control their characters to collect gems, donuts, and other items. The game is divided into worlds that focus on different coding concepts.

Kids need almost no adult assistance while playing, as the game uses pictorial commands. The game is also child-safe, meaning there are no in-app purchases or advertisements that children can accidentally click on. Codespark Academy also has a community of excellent kid coders, where children can share apps programmed by them.

The free trial for Codespark Academy is available for Android and iOS, after which the enrollment costs $3.99. The app has a subsidy for schools that wish to inculcate Codespark Academy into their coding curriculum.


5. ScratchJr
The kid-friendly version of the popular MIT-developed app Scratch Jr uses games and stories to build an interactive coding experience. Using word-free coding blocks, kids can control characters by instructing them to jump, move, or even dance.

All the characters are customizable, right from the color to the sounds. Kids can also use their own images and voices to personalize the characters. There are no particular goals, so children can explore and experiment with a wide range of coding blocks to build their own stories. The app teaches coding for kids online to develop a fair understanding of logic and problem-solving.

Scratch Jr is entirely free and runs on Android Tablets and iPad. The app also has a book written by MIT MediaLab as a resource for parents to help their children with Scratch Jr.


6. Grasshopper
Grasshopper is another coding for kids app that focuses on both theory and practical coding. Developed by Google, the app is meant for older children who can grasp the knowledge of real-world coding.

The app starts with a question gauging the user's experience level. Beginners are introduced to coding with slides and short quizzes. Once kids master the theory, they can code puzzles that provide a hands-on experience.

Though the theory explains the basics of coding, the main focus of the puzzles is JavaScript. With each level increasing in complexity, the app stays challenging while making sure kids catch up to the pace. Grasshopper has full-length projects with real-time feedback to correct errors for advanced learners.

Grasshopper is available on iOS, Android, and all devices. Using your Google account, you can sync your app usage no matter where you use it.


7. Kodable
Kodable is an app that teaches multiple programming languages with proper structuring. The interactive gameplay teaches kids the fundamentals of coding through kindergarten-level, drag-and-drop blocks with immersive graphics.

Apart from online functions, the app also uses off-screen components to teach over 70 coding lessons to children. These added resources are better suited for older children up to fifth grade. Kodable also has a special focus on classroom teaching. It is apt for educators who want to teach what is coding for elementary students. Teachers can develop an entire curriculum using the app by integrating coding with different subjects like communication.

Transitioning to real-time coding is easy as the app provides lessons that grow with the student's age. Kodable is meant for kids up till fifth grade. But beyond that, kids can move on to Code HS, an app by the same developers. Teachers can create their own profiles and add multiple students to facilitate teaching through the app. The free version of Kodable is available on iOS, and the pro version costs $6.99 a month.


Wrapping It Up
Learning to code is a necessity for today's generation. With so many children-centered apps, teaching coding isn't a difficult task. The above list introduces some of the best coding apps for beginners that teach children how to code while making it an enjoyable experience. Understand your child's requirements to choose the right app for them.

Coding shouldn't be considered boring and hard. It is similar to any other skill-related hobby such as writing, singing, or sketching. When kids become habitual to seeing coding as one of the subjects early in their education, they don't consider it troublesome. At LEAD Powered Schools, we integrate coding in their curriculum so seamlessly that they learn to code with fun. Find out how coding is taught at our partnering schools here.
LEAD is on a mission to transform the educational landscape in India by making excellent learning facilities accessible to 15 million children in India by 2025. Want to know how LEAD can transform the learning experience of your child? Enquire Now