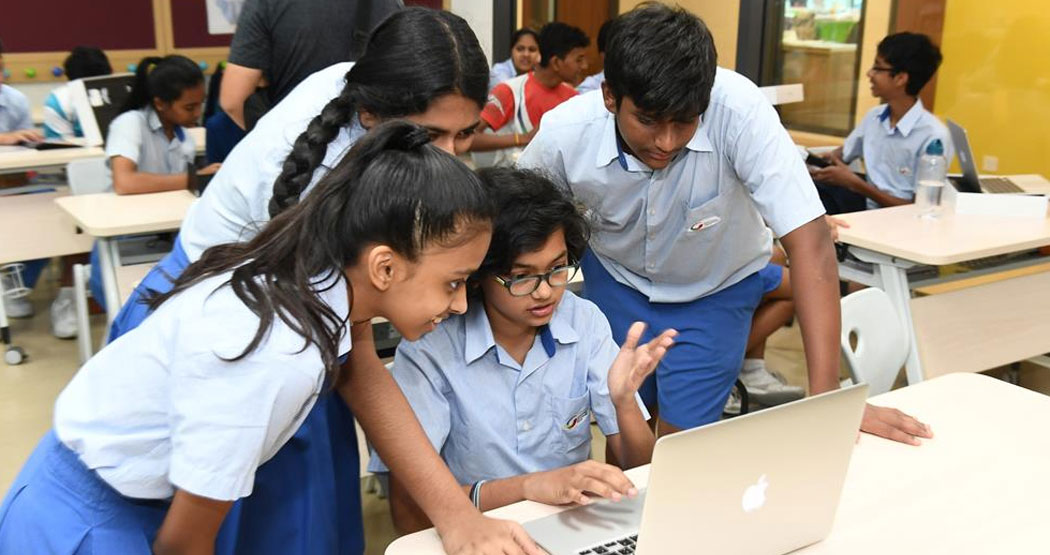 India is a country with more than a billion people and has the second-largest education system in the world. The competitive environment is revolutionising the education scene around us. But the quality of schools still ranges from top-notch to abysmal.
Multiple schools in India are on the fence about the use of technology in their administrative and learning processes. Why? The reason is simple and not shocking- they consider technology as a burden rather than a strategic tool.
Schools have been misled into believing that perhaps they have to bring about earth-shattering changes to their school's infrastructure to make it tech-friendly.
It's time to bust this myth
Flexible and cost-effective- the cloud-based software helps students, teachers, and administrators alike. In the cloud, schools and students don't have to spend an exorbitant amount of money on expensive laptops and computers as the applications can run on internet browsers. This reduces costs, promotes a quality learning environment, and creates a better working environment for educators.
The school integrated academic system augments the efficiency of a school's functioning without making blatant changes. Though this is not a novel discovery but has been saving the sector from a descent especially during the ongoing distress. It enhances the quality of learning, boosts the relationship between teachers and students, offers various engaging resources for students to study from, and fuels teachers with just the right resources to teach from.
Technology is here to stay, validates World Economic Forum where it states that the overall market for online education is projected to reach $350 Billion by 2025.
Get visible technology upgrade with LEAD
LEAD transforms your school's technology infrastructure making it on par with high-end schools. This transformation will take place with the help of LEAD Nucleus, The School ERP, which is India's 1st Hybrid Mode Integrated Platform that allows schools to function seamlessly. LEAD also gives multimodal classroom experience with Smart TV enabled class and over 125k hours of lesson plans on Teacher Tablet. Every teacher is equipped with a teacher tablet, that is loaded with lesson plans, audiovisual resources, and training resources. The Excellence Managers at LEAD coach and guide teachers throughout the year to develop their skills and upgrade themselves.
LEAD also gives personalised apps for each stakeholder:
School Owner

Your school is now available at your fingertips and can be monitored at ease

Teacher

All-in-one app to make teaching easier and effective leading to better results and student performance

Student

Online school and personalised learning experience generate interest among students leaving them engaged

Parent

Monitor your child's progress to keep track of every day's school tasks and activities
According to Ms. Meena Kumari, School Principal, KBJ Gurrukulum,

"Our school always had a very traditional setup, but after our affiliation with LEAD, our classes have been transformed technologically. Classes are now equipped with smart TVs, tablets, and apps to monitor the performance of the child regularly. Our school is future-ready with LEAD's Integrated platform."
You can make your students ready for the future by giving the LEAD advantage today! To know more, click here.