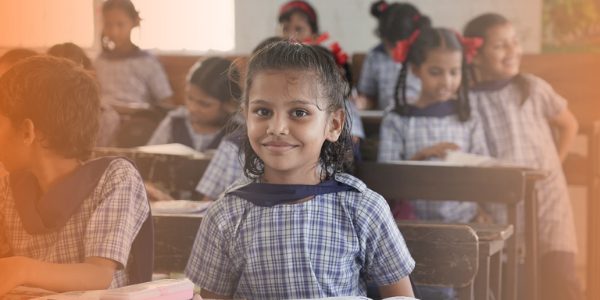 According to current numbers, 260 million students go to 1.5 million schools in India. By my estimate, 250 million of them receive poor education. It leads to the wastage of 1.5 billion student hours each day, when taken into account that a student spends an average of 6 hours per day at school. This unfortunate situation is also a colossal waste of our nation's potential. At LEAD School, we want to transform what happens in these 6 hours at school.
We know that traditional schools were built as 1:40, mass education factories. Due to the structure and design of a school, teaching took place at a level of a fictitious student taken from a mass average. Amidst this, how do we personalise every child's learning path so that each of them can reach their true potential? It is a hard problem to solve, which is why it has remained unsolved for the last 70 years.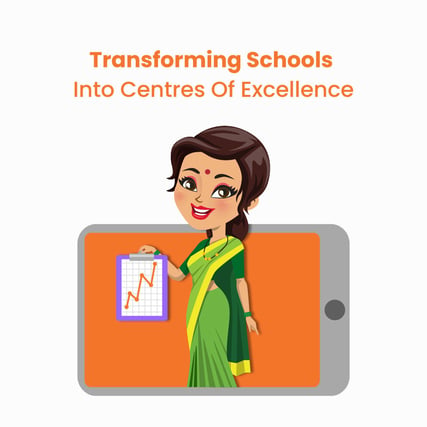 Despite it being hard, the problem isn't insoluble. It just requires us to reimagine how learning happens at school. Traditionally, this has been done by school consultants or trainers who work with schools to improve their processes, train teachers, select learning resources and help them better their learning outcomes. But this is expensive and unsustainable for both affordable and costly private schools once the personnel involved changes. We need a schooling system that makes transformation sustainable and is accessible to work in affordable schools.
This is where LEAD School enters. It is an integrated school system that delivers excellent outcomes at a reasonable cost to schools.
We partner with schools to transform them into centres of excellence by implementing LEAD School's integrated system. Our only primary requirement from a school is for it to have a building, transport, furniture, teachers and students. LEAD School's integrated system takes care of everything else for all the stakeholders involved. Through our integrated suite of courseware, software and hardware, we implement a full-stack system in schools. This transformation happens at a cost that is lower than what a school would pay to different vendors/partners to get these benefits.
We began this journey by running our own schools where Smita, LEAD School's co-founder and COO, and I used to teach. But in the last three years, we have grown from running our own five schools to partnering with over 900 schools across India which are serving 350,000 students and 17,000 teachers under our wing.
Here are 5 measurable impacts that take place when a school implements LEAD's integrated system:
Student distribution in class changes: The mastery in baseline testing rises from 29% to above 70% while the class moves to 74% students being above 70% mastery in just one year.
Student literacy gap reduces:

On average, students begin with 1.7 years of literacy gap when compared to grade-level in baseline testing. However,

LEAD powered teachers half this gap in one year, or at the most in 3 years in special cases as students reach grade level. Being at grade level in English is a life-changing moment for students because then they can independently learn to read and write in English - a skill that is important and valued in English medium schools.
Teacher performance improves:

When we begin our intervention, teacher performance is at an average of 2.5 on a scale of 5. By the end of year 1 and 2,

the performance scales to 4 and 4.5

, respectively.

Parent Satisfaction:

This is a measure that we have recently started tracking. But in our first reading, we saw that

Parent NPS improves by 10-20 index points, driven by better observable learning outcomes and better engagement with schools.

The school admissions, too,

improve by 10-15% on average

.



With these modern-age methodologies, we can fundamentally alter the way schools run and the way students learn. As we continue expanding our partnership with more schools, we will keep making a dent in the quality of schooling available to students across India.
LEAD is transforming schools by making children future-ready. To make yours a LEAD Powered School: Partner with us today