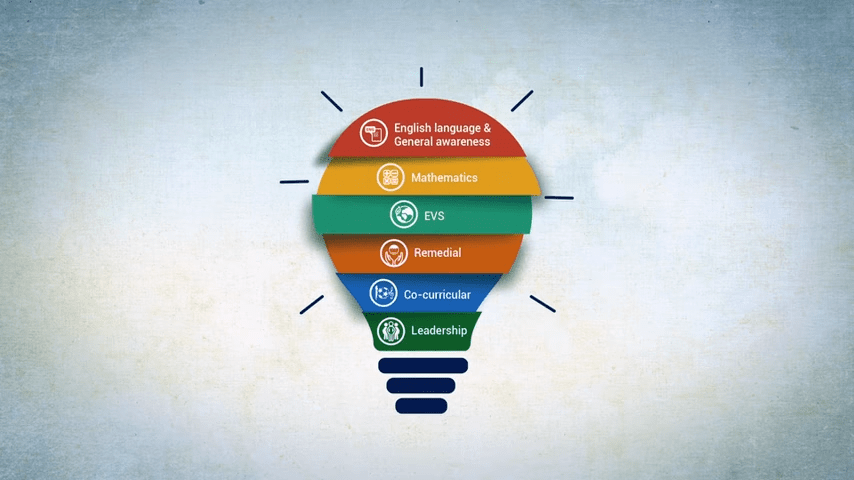 A concerted outreach effort by schools to let parents know about the need for holistic education can not only improve admission numbers but also help parents make the right choice for the future of their child. A look at how LEAD School helps its partner schools market themselves better and increase brand visibility.
How do you choose a school for your child? It's a big and often difficult decision, especially for aspirational parents who are hoping education will be the silver bullet that transforms the lives of their children. Considering the sheer number of schools and the absence of any universal metrics, parents fall back on time-honoured criteria such as infrastructure (size of the school, laboratories, etc.), affordability, and perceptions regarding the teaching of English. Often, parents make these decisions based on inputs from friends and neighbours, which entails tapping into community-based knowledge. But this comes with its own limitations.
School owners face a similar quandary. How do they market the unique aspects of their institution and get parents to understand the importance of these aspects? The issue has become all the more vital during the pandemic where traditional modes of outreach have become difficult for school owners for both logistical and commercial reasons. This has led to a situation where even school owners whose institutions offer a unique pedagogical approach struggle to convey the same to parents. Thus, introducing a new approach to learning and transforming teaching has to be accompanied by a sincere attempt to make parents aware of the same.
Discovering a school
LEAD School's solutions address precisely this lacunae. In the classroom, the integrated approach to education brings together all the stakeholders – students, teachers, parents and school owners – to participate in the learning process. But the impact of this approach needs to be conveyed to parents if they are to choose the right way forward for their child. LEAD School offers school owners a comprehensive toolkit to help parents discover the multi-dimensional learning process that is taking place in their institutions.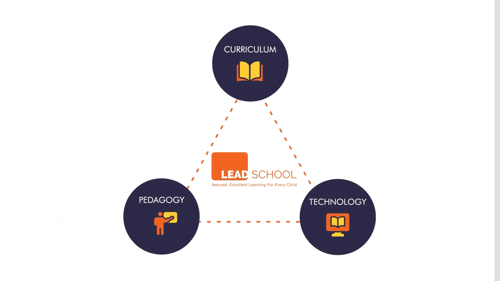 The first stage is providing school owners with a clear understanding of the metrics they need to highlight so that parents can understand the value the institution offers. The focus on learning outcomes is key as these are aspects that can be easily communicated to parents. With this perspective, LEAD School works with school owners to build an awareness campaign that aims to help parents 'discover' an institution and give them complete knowledge of what the institution has to offer. Once parents become aware of the institution, the leads are passed on to the schools who can then take them through an orientation process.
Amplifying the message
The marketing campaigns for the above mentioned purposes need to appeal to both those who are unfamiliar with smartphones, as well as those who are far more used to technology. The 7 pillars of marketing support provided by LEAD school for its partners include:
Out of home (OOH) advertising: Creating and improving brand image is key for a school looking to raise admissions. Right from billboards to bus shelters, LEAD School supports its partner schools with OOH advertisements.
Print advertising: Curated ad prints and targeted visual media campaigns offer an excellent way of driving awareness among parents who make up the target audience for schools.
Cable TV advertising and PR: Well-conceived commercial ads are run during prime hours on popular regional TV channels by LEAD School to reach the masses and create better brand visibility.
Below the Line campaigns: BTL campaigns such as stalls, trade shows, education exhibitions, pamphlet distribution, etc by LEAD School help in local and community-based outreach processes.

Website and online support:

For parents who are more familiar with technology, a unique online portal to locate LEAD-powdered schools is available on the website. Additionally, LEAD School builds a simple website for the partner school to enable online brand visibility and improve credibility when parents look up the school online. Online promotional ads using Facebook, Google and Youtube also help bring in new enquiries.
School branding: A name board placed at the entrance of the school increases visibility and lets local parents know the school has a LEAD edge.

School owner meet:

School owner meets are arranged regularly by LEAD to facilitate good networking opportunities for leaders in education.
All the information about interested parents who get in touch with LEAD School directly is then passed on to the closest partner school through a portal. Once the LEAD School concept triggers parents' interest, the partner schools can invite them over for an orientation session to enable new admissions.
School owners interested in knowing more about LEAD School's marketing support, click here.
Recreating the learning experience
LEAD School works hand in hand with partner schools on the parent orientation programmes. The schools simply need to take the parents through the core proposition and how LEAD-powered schools can deliver better learning outcomes for the children. Better curriculum, trained teachers, and the shift in learning from a rote approach to a practical one are some of the key aspects that are highlighted during the orientation process. The advantages of the integrated approach to learning perfected by LEAD School are demonstrated to the parents, especially highlighting the fact that they get to play a key role in tracking the learning of their children and making data-driven interventions.
An excellence hub equipped with a television, laptop, and all the relevant marketing material is provided to the partner schools. The hub is used for taking parents through key differentiators and unique selling points to help them understand the LEAD School learning methodology and the integrated system.
Thus, through a process of generating awareness and interest, engaging with the parents and helping them make the right decisions, schools can not only increase the number of admissions but also help provide the right perspectives on education for the community as a whole. With the pandemic ushering in the era of Hybrid Education, and as traditional metrics to judge schools becoming less relevant, outreach by educational institutions could become the key factor in giving our children the learning experience they deserve.
Want to give your child excellent education and make them ready for the future? Ensure they study in a LEAD powered school today.